NEW! BSCS Biology: Understanding for Life is the next generation in a line of BSCS Biology programs that presents inquiry-based, research-driven high school biology programs to teachers and students. This new program is designed for the Next Generation Science Standards (NGSS) that meet the needs of a changing discipline and educational environment. The program has been designed with the explicit goal of preparing students to make well-informed and well-reasoned decisions in their person, professional, and civic lives.
With a comprehensive emphasis on the unifying concepts of biology in place of the memorization of vocabulary and disconnected facts that continue to characterize too much of high school science in the U.S. BSCS Biology: Understanding for Life focuses on all aspects of life to tie each unit topic together by introducing socioscientific issues - complex problems facing society that cannot be understood or addressed without scientific understanding and practices.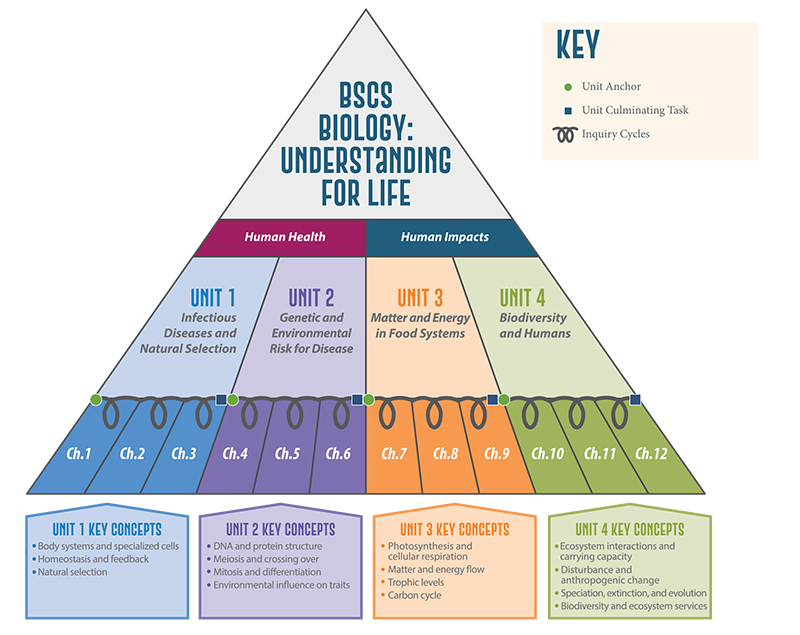 Already started a 30-day trial? Log in now.
For more information about BSCS Biology: Understanding for Life, contact your sales consultant at 1-877-275-4725.